Agnès Lejbowicz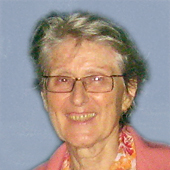 Since 1957, Agnès Lejbowicz, along with her two sisters, Béatrice and Hélène, has been a member of the Universal White Brotherhood, established in France by the Master Omraam Mikhaël Aïvanhov (1900-1986).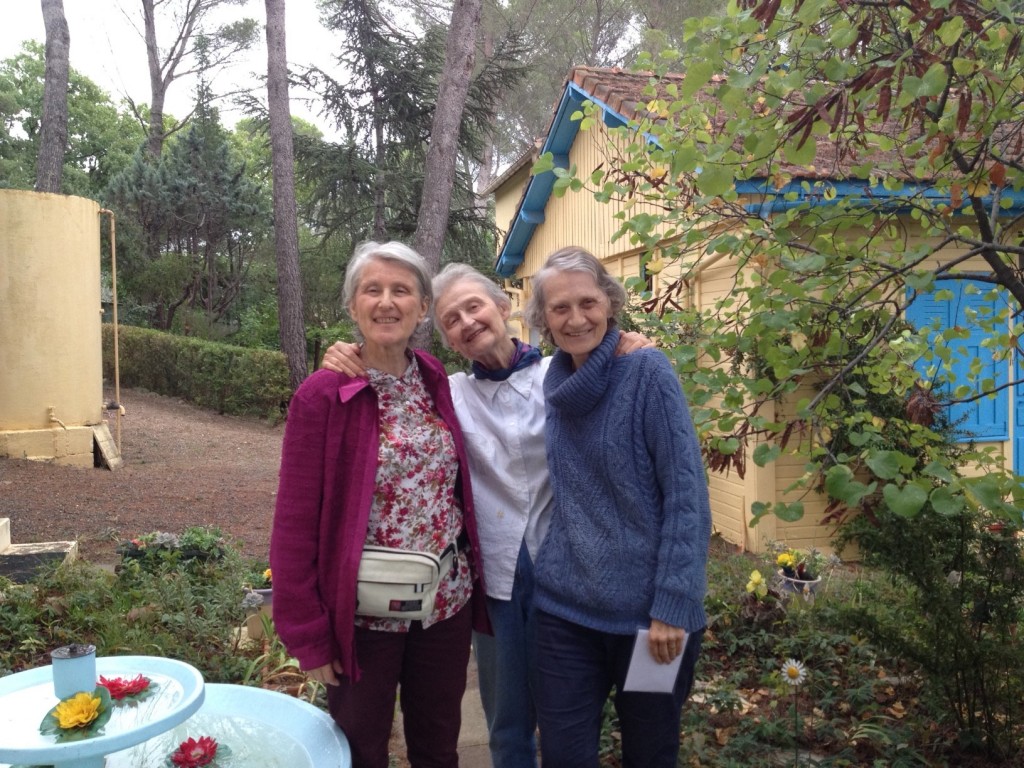 From 1968 to 1986, Béatrice (right) was secretary to the Master. Previously, on the Master's advice, she pursued studies in geography and was awarded a special University Prize for the development of a method facilitating the mapping of landscape vegetation.
In 1970, Hélène (center), after obtaining a degree in literature and as university professor in grammar, was charged by the Master with the written transcription of his talks. Today, some one hundred works divided among various collections are available, published by Prosveta Editions. Their translation into more than thirty-two languages allows for an ever wider diffusion of the Master's thought.
Agnès holds a degree as university professor and doctorate in philosophy. While teaching this discipline, she specialized in the study of international relations and international law, analyzing from a philosophical viewpoint the use of the term 'brotherhood' in political-judicial texts. From the age of twenty-five, she served as head of the brotherhood group of Montpelier, from 1967 to 1995. Since 1995 she has been secretary of the international PADME Foundation, created in Switzerland by Jean-Claude Zeller at the Master's request, to aid in the development and maintenance of the teaching.
Besides her thesis: Philosophy of International Law, the impossible capture of humanity, Paris PUF, 1999 (a work for which she earned a medal from the CNRS (Centre National de Recherches Scientifiques) in 2000), Agnès Lejbowicz has published some dozen articles in various philosophical reviews. One of her last articles, characterized by some as prophetic, appeared in the review Cités in 2005: "Specters of Terrorism: concerning the concept of global civil war."
Encouraged by the Master, Agnès has spoken publically about his teaching, in France at Montpellier, Marseille, Saint-Etienne, Lyon, Paris, Rennes and Caen, as well as outside France, in Lausanne, Brussels, Montréal and Toronto. After the Master's death, she refused all public appearances for twenty years. However, beginning in 2009 she was invited to Africa (Benin, Congo-Brazza, Togo, Gabon) in connection with her activities for the PADME Foundation and began to speak again. In 2015 she also accepted an invitation from Bulgarian television in Sophia where she spoke of the indestructible link between Omraam Mikhaël Aïvanhov and his Master Peter Deunov. Also invited to the cultural center Videlina in Varna, she chose the theme: Peter Deunov – Omraam Mikhaël Aïvanhov, continuity and permanence of the Revelation.
 Béatrice Lejbowicz testimony