Jacques Bogenez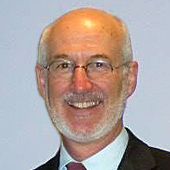 After several years of architectural studies in France, Jacques Bogenez completed his university education in Quebec. Since 1981 he has been an architect successively for Bell Canada, the Royal Bank and the company Bogenez-Frechette. At the same time he became building contractor and project manager for the Universal White Brotherhood of Canada, overseeing residential development, condominiums, offices, large meeting halls and property planning. In brief, it has been a passionate life in service to the collectivity.
He was President of the water treatment company Eaudist, Inc. (systems using reverse osmosis, nanofiltration and ultrafiltration) which took him to far northern Quebec where he lived unforgettable moments with the Inuits.
"When asked to give a testimonial about my Master and the Teaching, I admit I had some apprehension, even a certain reluctance. It is difficult to share one's inner garden, so rich and magnificent, the magic and unforgettable moments that deeply mark one's life. How delicate it would be for me to speak of my doubts and my human failings when I stand along side such a teaching! Happily, the Universal White Brotherhood is neither dogmatic nor proselytizing, and each person's inner life is no one else's affair. Only heaven knows everything!
But to a friend who recently asked what is most important to me in my life, I answered without a moment's hesitation…the light! My Master is Light, the Teaching is Light! This is why the teaching has not only changed my life, but has given it meaning. And this has lasted for more than 38 years, a luminous, passionate, intense, living path that remains the essence of my life, in spite of all the professional, romantic, human turbulence of my life -- because the ideal is there, luminous, at the end of the road. For me the Master is Light. His knowledge of life, of the human being, of divine and cosmic law is boundless. His love is deeply moving, touching you, as it has touched me, in your own Divinity, in the depths of your heart, without judging your mediocrity, your faults. He desires only to be of service to you. His will is unshakeable, tireless, fabulous. He is a living model.
So yes, I have committed my life to this Teaching, and it has now become my day-to- day life. How many times have I had recourse to all these extraordinary and wonderful tools…how many times, just by connecting myself to the Master, have I discovered, understood, felt…how many times have I welcomed in my heart this fantastic plan for the whole world to become one brotherhood… and each instance a moment of happiness. Of course I know well that on the path of divine improvement it will take many lives for me to better understand, to better love, and to better apply the riches of this Teaching, in order one day to become, myself, a living model.
I will hold in my immortal memory the sacred, even surreal moment on the Rock at sunrise when the Master looked deeply into my soul, and I found myself for an eternal moment immersed in a corridor of light. In spite of the crowd surrounding us, we were completely alone in a divine intimacy, and I saw myself smiling, smiling…endlessly smiling!
How privileged I am to have been able to contribute, in this present life and sometimes so intensely, to our work with the Light! How beautiful life is! Thank you, thank you, thank you!"